QR code, but what is it?
It is a kind of barcode. This is an acronym for"Quick ResponseCode" and allows you to easily and instantly obtain the information contained in the code. QR codes or Flashcodes are therefore useful to quickly visualize a message in real time.
How to read the code?
All you have to do is take your smartphone and flash the code! To do this, you must have a scan or a flashcode reader or you must download one from your store, on your mobile. Then flash the code and you will simply be redirected to the desired information.
With apple :

https://support.apple.com/fr-fr/HT208843


With Android:

https://fr.qr-code-generator.com/guides/scan-qr-code-android/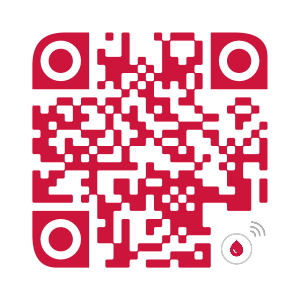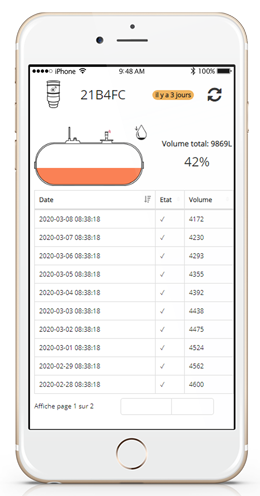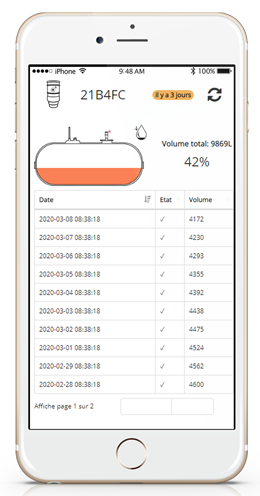 View your consumption from your smartphone
Fuel it digitalizes the customer experience! More fluid, more intuitive, faster!
No need to connect to its interface, just flash the code corresponding to the tank. Your QR code is then linked to your oil level sensor. Thus, as on your web interface, you can view your consumption information from your mobile.
With our solution you can always have an overview of your tank and your consumption. You can also have a permanent overview of your customers' stocks and tanks. So plan your deliveries with ease and efficiency to optimize your logistics, in a few clicks. Easy, simple and effective.
With your connected gauge

Fuel it

monitor your fuel volume in a single flash!
Print and store your codes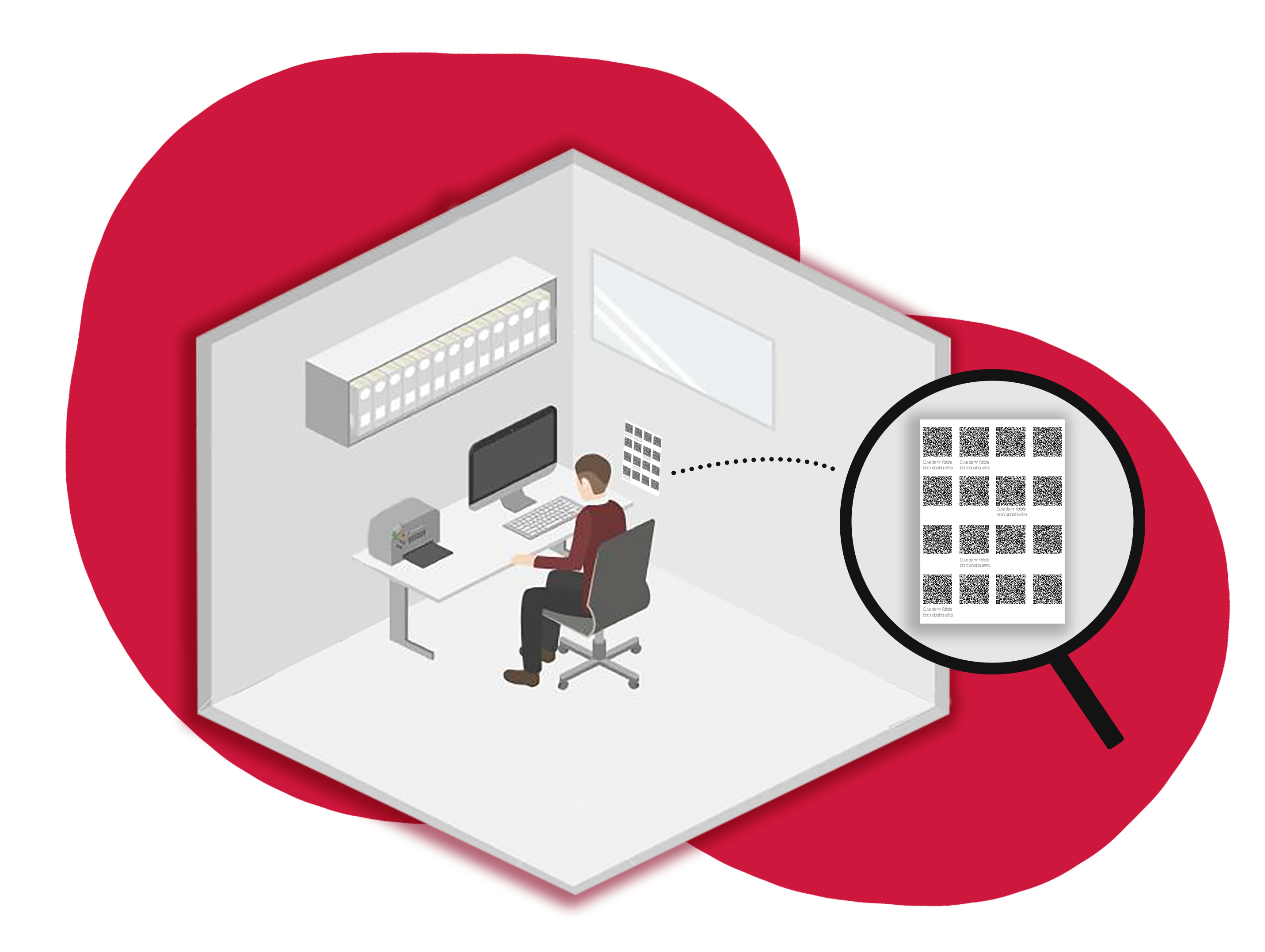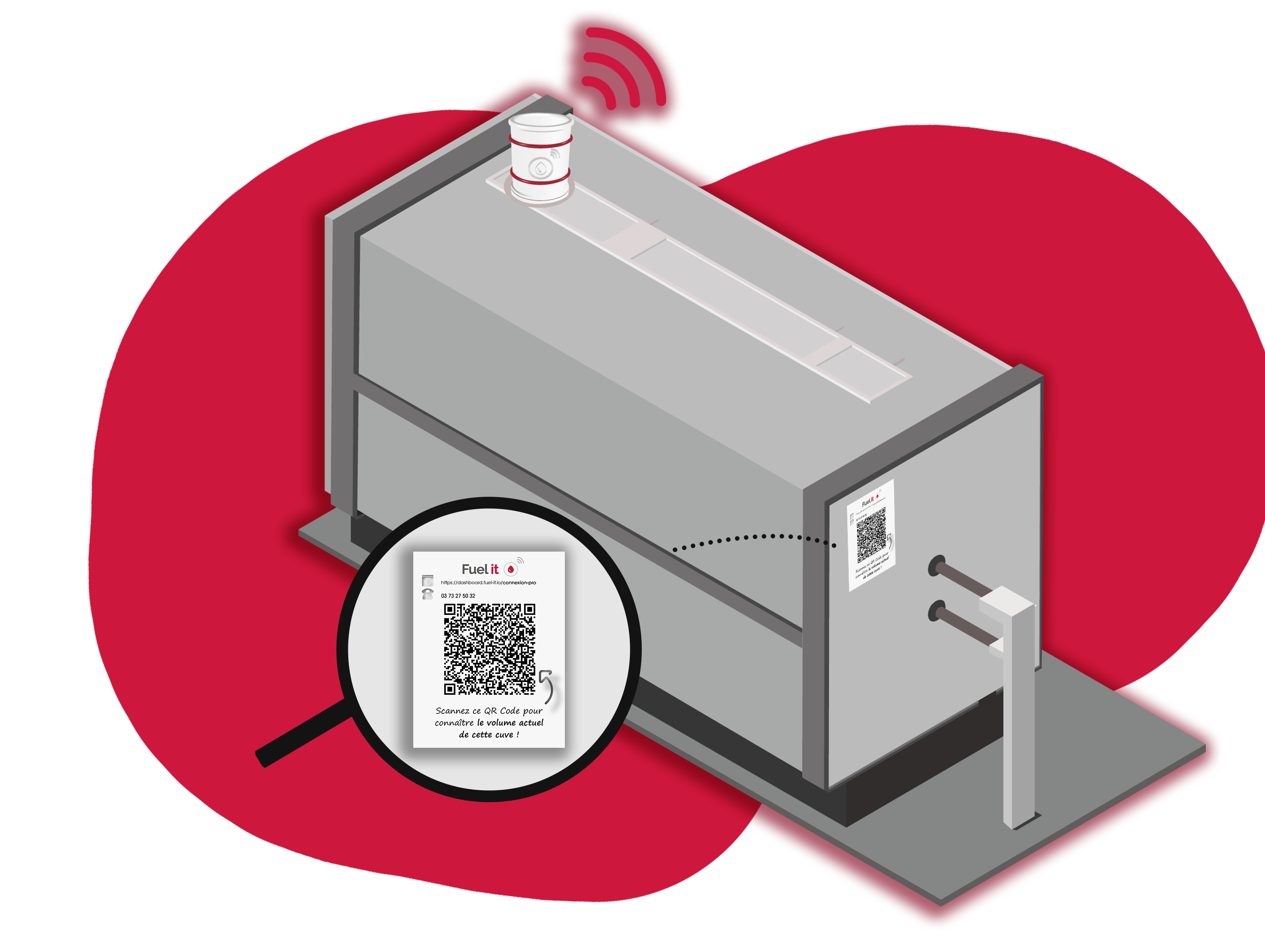 From your office, or directly on your tank!
Our little extra!
Our solution is 100% customizable with your company colors.
So don't wait any longer to test the Fuel it QR code plug-in. With our connected gauge, keep an eye on your tanks, without moving!