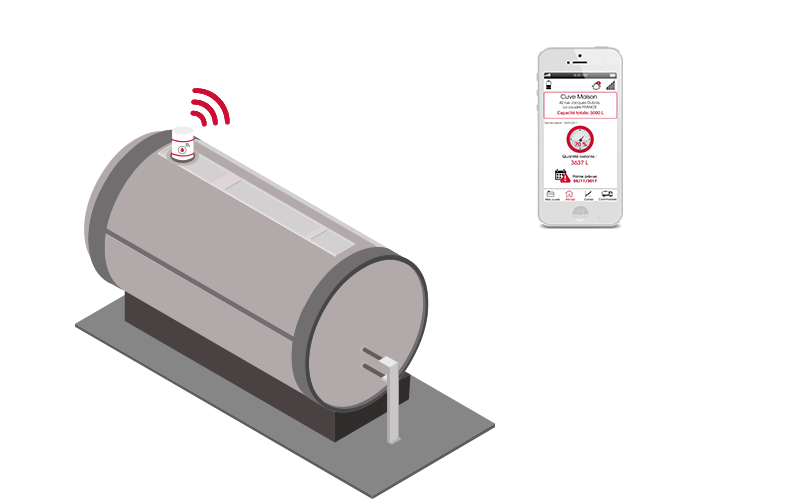 The level sensor that makes your oil tank intelligent
Installed without the help of a technician, the sensor is screwed in place of your tank cap. Easy and fast.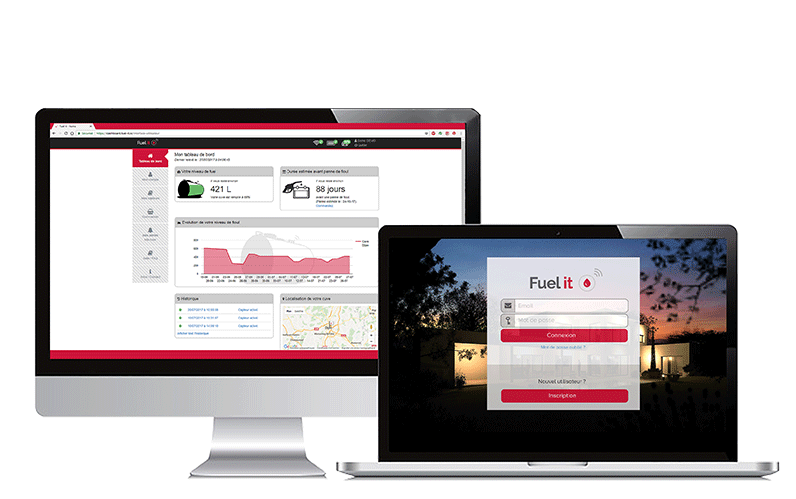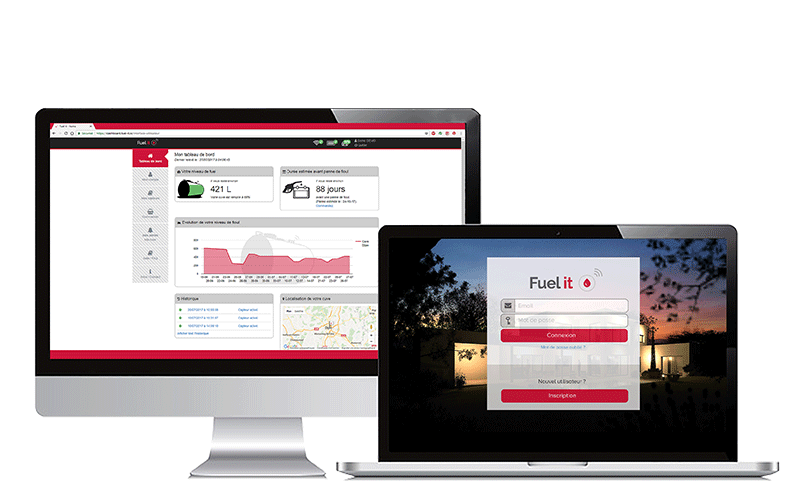 And that allows you to make the right decisions.
Structured and consolidated data is available on your smartphone, computer, home automation box …
Receive your alerts directly on the phone
Price alerts 
Receive a notification (mail / phone) as soon as the fuel price reaches a certain threshold.
Level alerts
Never go down again by receiving a notification as soon as the level of your tank is at the lowest.
Notification against theft 
You are directly alerted to the theft of fuel oil in your tank.
FuelSens solution
Our solution (sensors + dashboard) allows you to know at any time the level of fuel oil in your tank. Thanks to the data collected we also inform you about your consumption, the day you will break down, and much more!