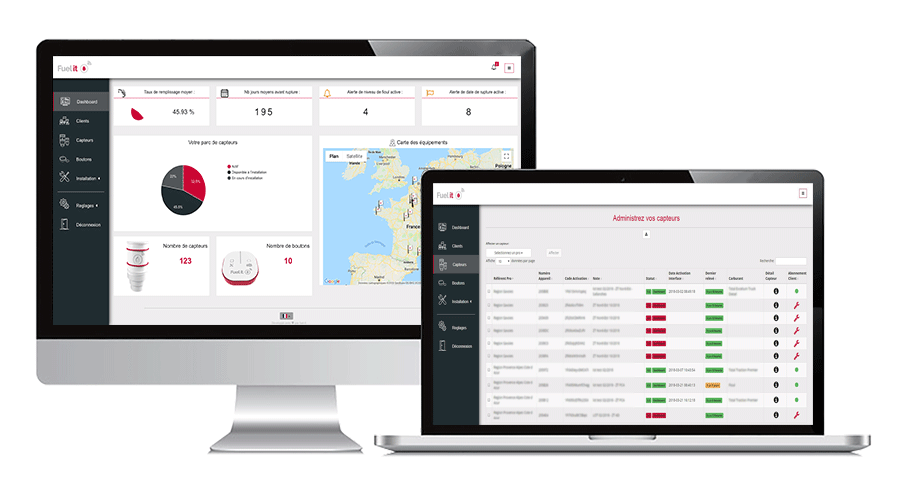 The sensor that makes tanks smart
Installed without the help of a technician, the sensor is screwed in place of the cap of your tank (buried – open air) and sends you the consumption information on your Fuel it platform. Suitable for fioul, oil, GNR, AdBlue, oils, etc.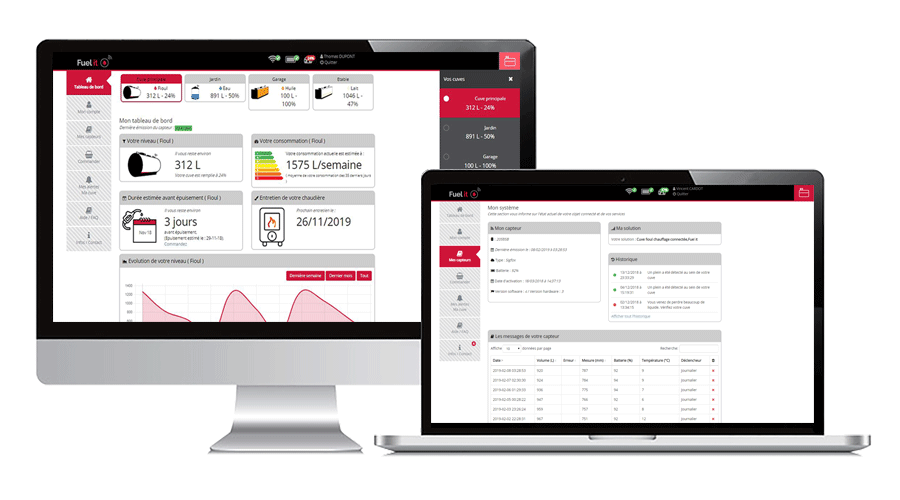 And allows your customers to access their information
The FuelSens space, intended for end users, is used to give your customers access to their tank data (display space of 4 tanks maximum), all while respecting the DGMP. This space allows you to control your alerts and settings.
The FuelSens solution for your professional or private customers
Thanks to the data collected, we inform your professional customers (apartment buildings, farmers, transporters, public works) and individuals of their consumption, the dates of potential breakdowns and the contact details of their preferred delivery person: YOU!
Fuel distributors or heating specialists, you have a question:
You are interested in our solution and our connected sensors but you have questions? Please fill in the form on the right. We will answer you as soon as possible. For professionals, go to the tab "professional".
---
Or
Contact the team :
contact@fuel-it.io