More than 20 happy lucky people have decided to preview our Fuel-it sensor.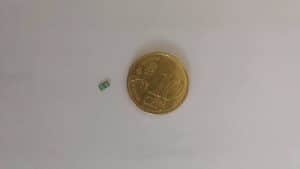 Fuse next to the 10 centimes coin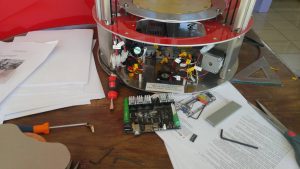 Once our 3D printer rolled up, we set it on the wire then calibrated. The calibration is done to the tenth of a millimeter …
The 3D printer Spider bot is now fully operational to print our sensors in series (well … until the next bug 😉 )
We are now attacking the paint shop to give a touch of color to the sensors.
Stay connected. 😉