The month of December is coming to an end, a promising new year 2018 is coming for Fuel it. A month of December during which we prepared many things for the return.
A 2017 year that ends in beauty
First of all, the month of December was a new step for Fuel it, with Capucine joining the team full-time following his internship.
« Joining the Startup Fuel it following my internship was done naturally. I was very committed to his success. It's a professional experience that allows me to acquire a lot of knowledge in various fields, even beyond design. I am surrounded by a team of diverse skills and I am learning a lot. We are all embarked on this crazy adventure and I am delighted! » Capucine Dubreuille
What does the year 2018 hold?
Here's a little teasing of the year coming …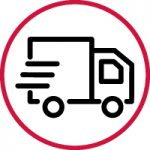 Move : Fuel it will change premises.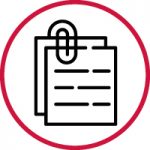 New contracts : Fuel it has been solicited by many companies as well as individuals. A promising year for the Startup!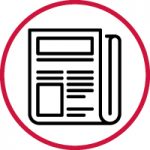 A Newsletter in preparation: For all those who have subscribed to our newsletter, we have prepared a summary of our 2017 year and you will receive it very soon.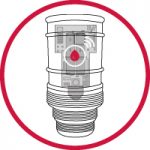 The first 100 operational sensors : the month of January announces the first sale of the sensors. An email will be sent to all those who have placed a pre-order to warn them of the sale on the website.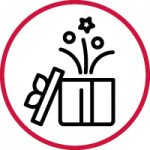 A sensor for oil tank? and why not more? We are currently developing our concept to apply to many other areas. What to delight everyone!
Conclusion of our 2017 year
This year we made it possible to consolidate the project and develop its potential. We are eager to move to a new stage: the first release of sensors. This first series will allow us to check the correct operation of the sensors and also to improve them if necessary.
Thank you for your confidence, we are building this project with your support. All the Fuel it team wishes you a happy new year 2018, that it is full of success and happiness.
Stay warm and see you soon. 🙂